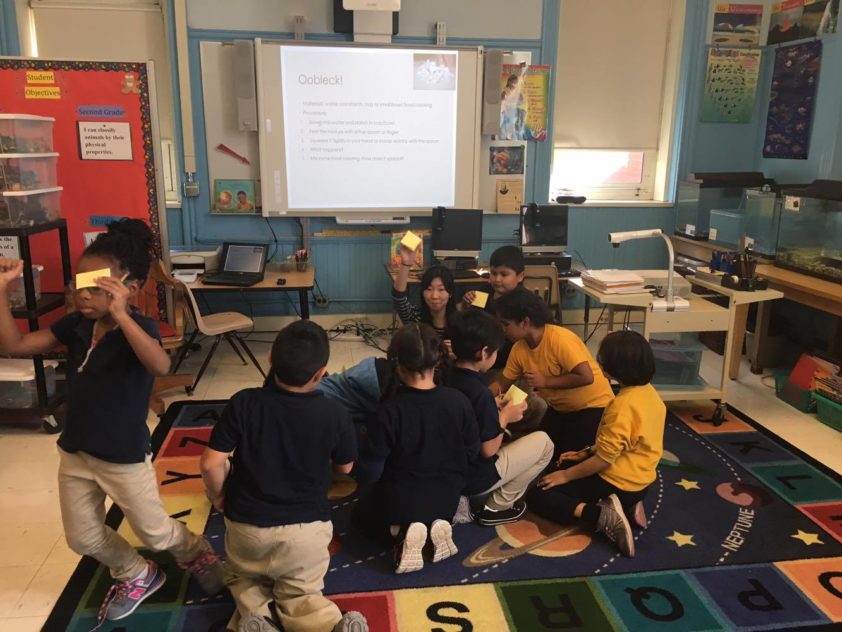 Project Detail
Started Date

02/05/2016

Categories

Regions

Project Plan

Expand to more elementary schools
Launch a KAST Illinois summer program in a local library
Finalize a solid lesson plan curriculum
Encourage young students to explore their curiosities in STEM!

Vivian Jin first heard about KAST through a friend operating in KAST Maryland. She believed the organization's mission was incredibly applicable to schools in the Chicagoland area and soon set off to implement it at her college. Based at the University of Illinois – Chicago (UIC), Vivian recruited a strong team (David Zhang, Anna Liu, Raghu Somala, and Venkat Atluri) to help found the KAST Illinois chapter and become an official student organization in August of 2016. Since then, the UIC chapter has 35+ active volunteers teaching at three elementary schools, and were also nominated at the end of the Spring Semester for "Best New Student Organization". KAST Illinois is looking to reach out to additional schools in hopes of inspiring more kids in underserved areas of Chicago to become interested in STEM fields through fun and engaging ways.